Horse FigurinesJumping HorsePopular Design
Outdoor Life Size Bronze Knight and Horse Sculpture for Sale BOKK-824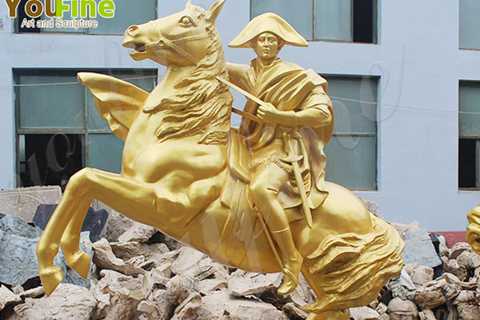 ITEM NO: BOKK-824
Material Casting bronze
Size life size or According to your request
Color Brown(other available color)
Techniques Exquisite casting,hand made
Payment: T/T, Credit, Western Union, Money gram,etc.
Life-Size Bronze Knight and Horse Sculpture Detail:
Life-size bronze knight and horse sculpture. This is the latest sculpture made by our factory. And this is a sculpture that we customized for one of our customers, and according to the requirements of our customers, the color of the sculpture is chosen to be golden yellow. Exquisite bronze horse sculptures can be placed in any public places such as outdoor gardens.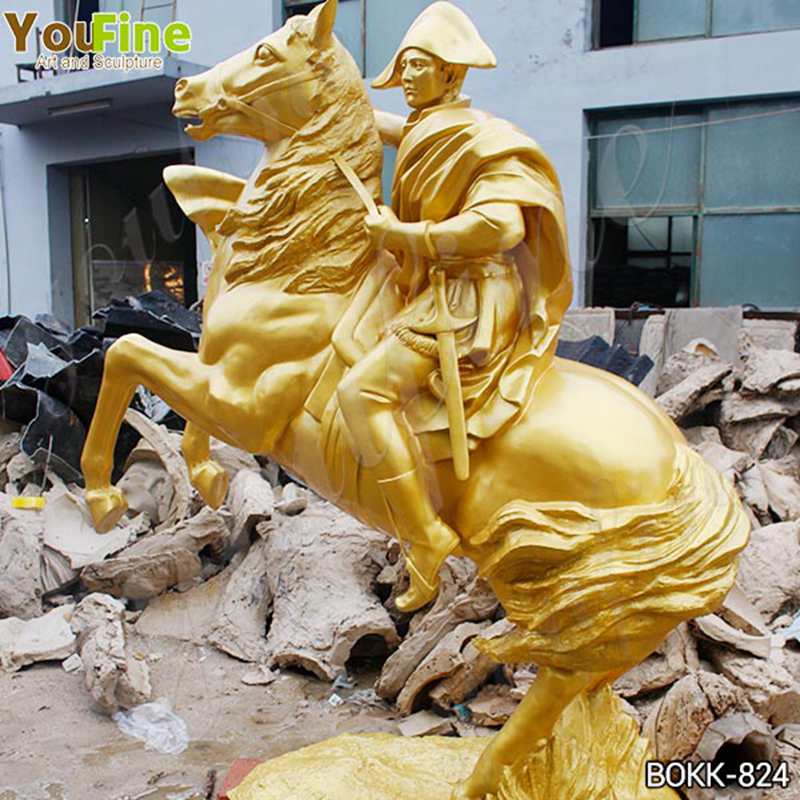 We used the traditional lost wax method to make this stunning bronze knight and horse sculpture. As we all know, this is the most traditional and ancient method of making bronze sculptures. We ensure that all details are highly restored by means of precision casting, and the knights and horses are carved very delicately and vividly. In addition, our professional bronze engraving craftsmen are very familiar with the production process of bronze sculptures, they are all handmade by them.
Our bronze knight and horse sculpture is made with high-quality raw materials. The thickness of our bronze sculpture is between 4-6 mm, and the sculpture is very hard and can be used outdoors for hundreds of years without any quality problems. In addition, the quality of our sculptures is guaranteed. If you find any quality problems after receiving the goods, you can contact us at any time, and our staff will solve the after-sale problems for you within the first time.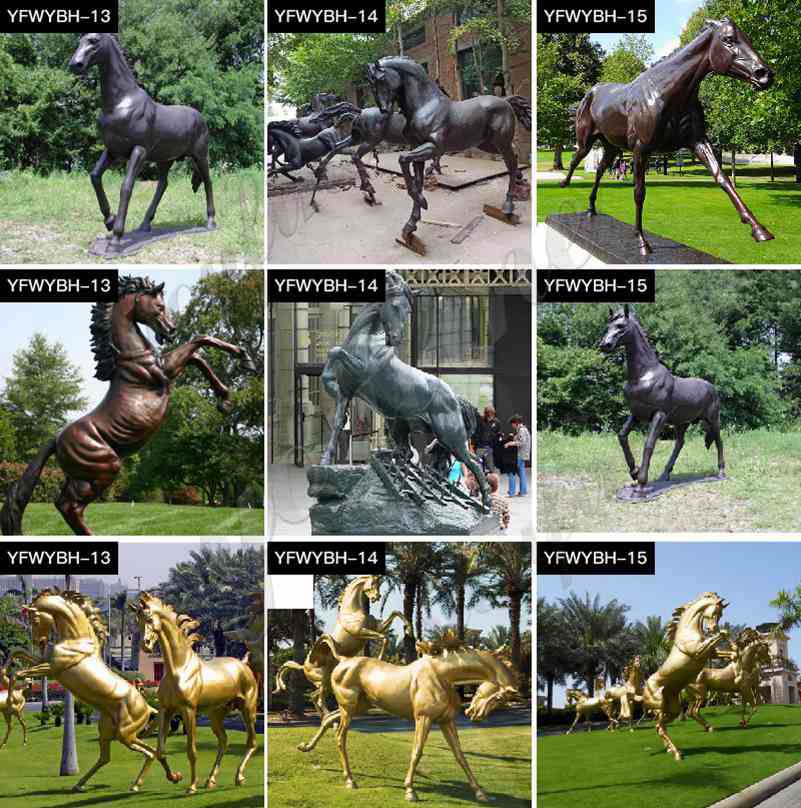 More Designs of Bronze Horse Sculpture:
As a leading manufacturer of bronze sculpture with more than 35 years of experience. We could specialize in bronze horse sculptures of different styles. Such as life-size bronze horse sculpture, antique bronze horse, bronze running horse, bronze standing horse, bronze jumping house, bronze flying horse, bronze horse with warrior, Chariot, etc. Available size is from 70 cm to 18o cm or even more higher and larger.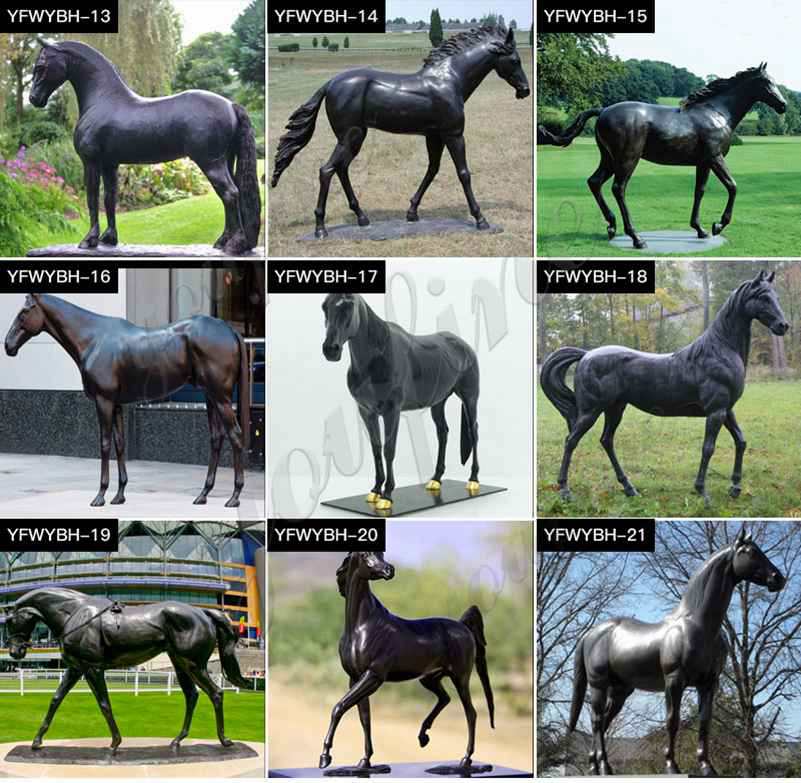 Please believe that we are a professional bronze sculpture factory, which can provide you with the bronze horse sculpture you want. And the price is very reasonable. Please contact us as soon as possible.