Lost-Wax Casting
Lost-wax casting (also called "investment casting", "precision casting", or cire perdue in French) is the process by which a duplicate metal sculpture (often silver, gold, brass or bronze) is cast from an original sculpture. You Fine Art teams always try their best to give you perfect steps. Following are brief introduction about the procedure of Lost-wax casting. If you have any question, or want to visit our factory, please feel free to contact us.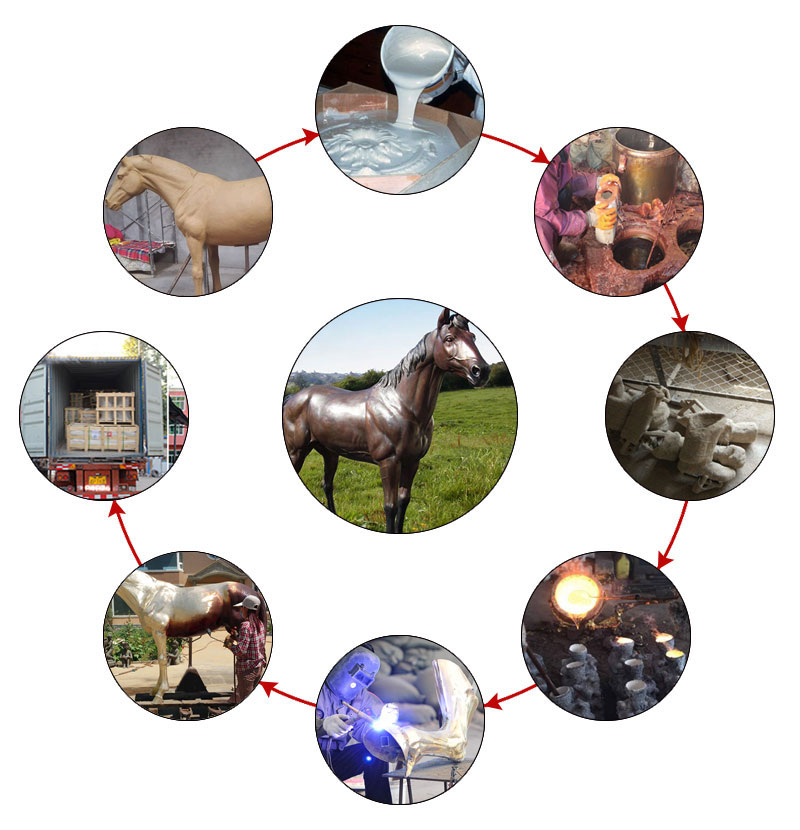 ☆:2irrigating wax. Put the melting paraffin into the completed gypsum model or silica gel model, unpack the model when then paraffin is cold, the wax model is finished.
☆3: covering the wax model with silica sand layer by layer.
☆4: Casting. Traditional lost-wax process.
☆5: polish, joint and treatment of weld.
☆6: staining, apply oil, sealing wax.
☆7:package statue
☆8:receive our statue
If you need custom-made and special designs for your project, don't hesitate to contact us, who will give you the best service and best price