Jumping HorsePopular DesignRecent Projects
Life Size Garden Bronze Horse Sculpture for Sale BOKK-798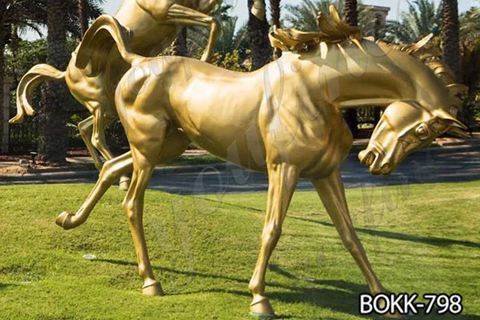 ITEM NO: BOKK-798
Material Casting bronze
Size life size or According to your request
Color Brown(other available color)
Techniques Exquisite casting,hand made
Payment: T/T, Credit, Western Union, Money gram,etc.
Garden Bronze Horse Sculpture Detail:
Amazing garden bronze horse sculptures with stunning details and beautiful designs. These bronze sculpture is very suitable to be placed in any outdoor garden and public spaces. The golden sculpture appearance gives a different feeling to people.
Our garden bronze horse sculpture is made by traditional lost wax method, all details are hand carved by our professional bronze sculpting craftsman. And our coloring master is also very experienced to ensure that the coloring of the horse sculpture is natural and durable. And the colors would become more natural over time.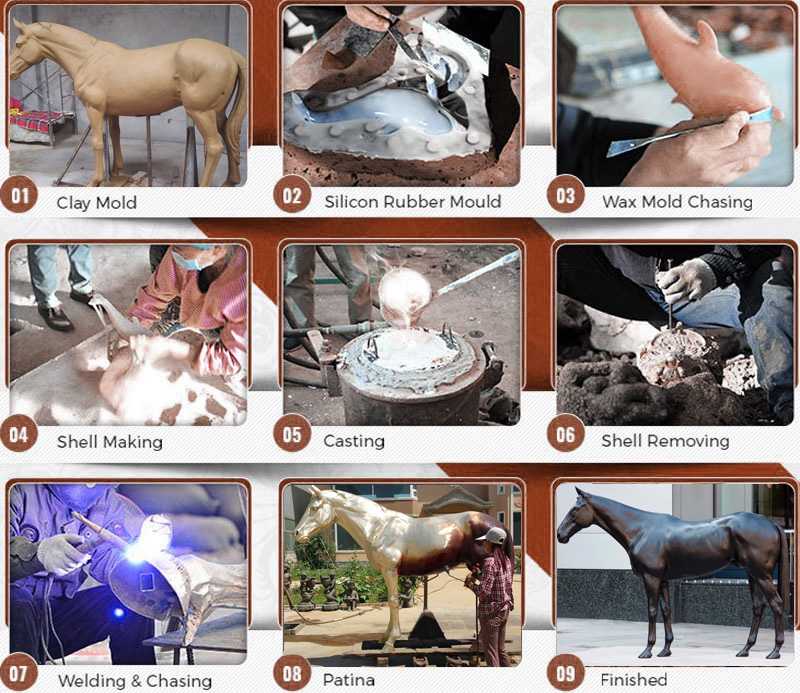 More Designs of Bronze Horse Sculpture:
As a leading manufacturer of bronze sculpture with more than 35 years experience, you fine specialized in bronze horse of different style: life size bronze horse sculpture, antique bronze horse, bronze running horse, bronze standing horse, bronze jumping house,bronze flying horse,bronze horse with warrior, Chariot, etc. Available size is from 70cm to 18ocm or even more higher.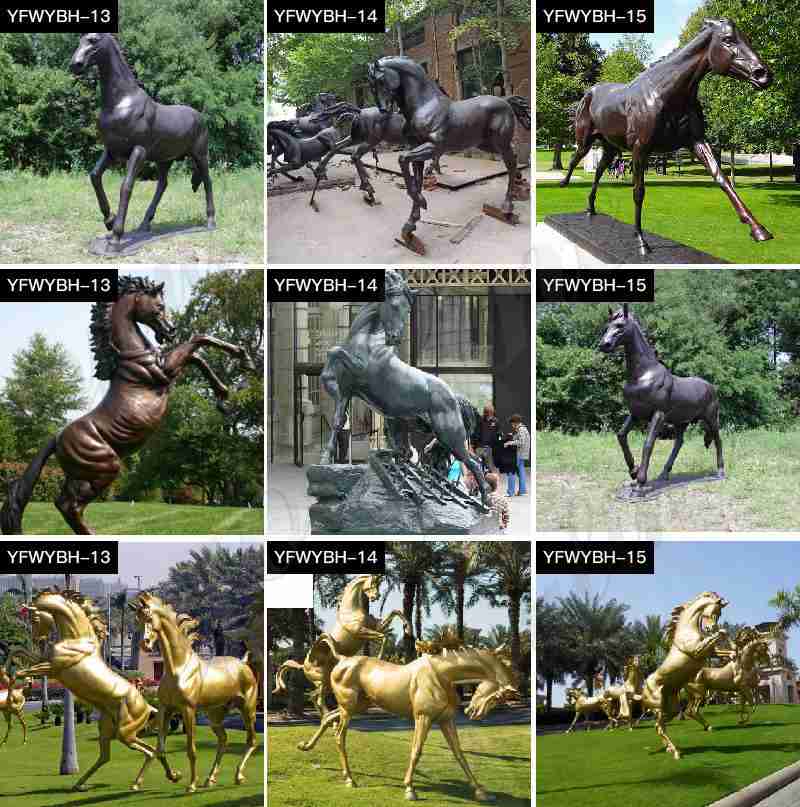 We hope that your shopping experience on our website is as enjoyable as possible. Therefore, we provide free online consultation service throughout the day. If our staff does not respond to your news in time, you could leave a message on our website. Our staff would send you an email when they see it quickly. If you see the sculpture you like, please don't hesitate and doubt the quality of our products. All our sculptures are handmade by experienced sculptors.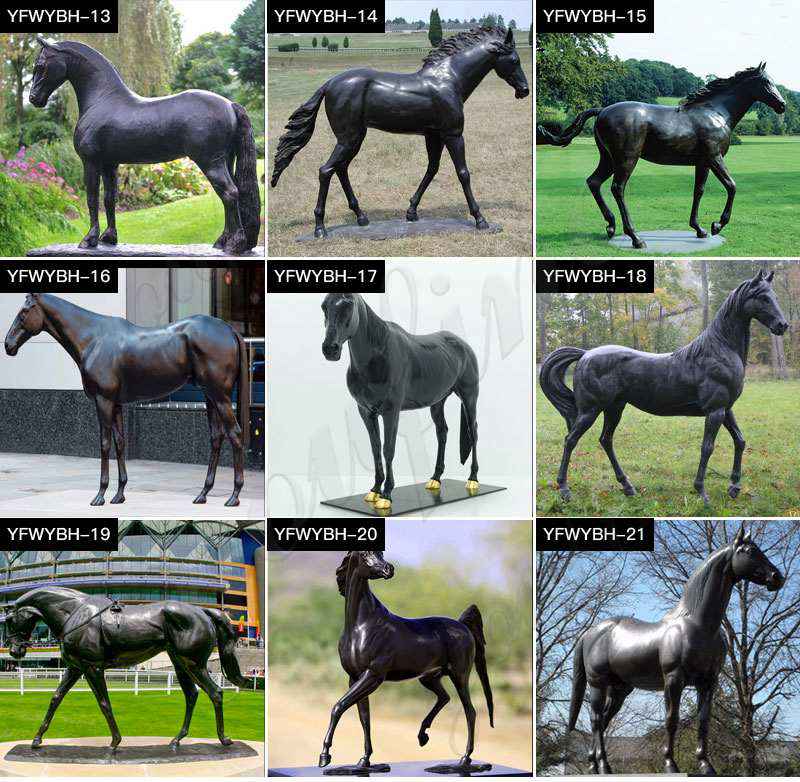 The sizes of our garden bronze horse sculptures are life size. Of course, our horse sculptures could be made according to your size requirements. Please feel free to contact our staff for the latest prices and detailed size information.