Popular DesignRecent ProjectsStanding Horse
Life Size Bronze Chinese Tang Standing Horse Statue Factory Supply BOKK-233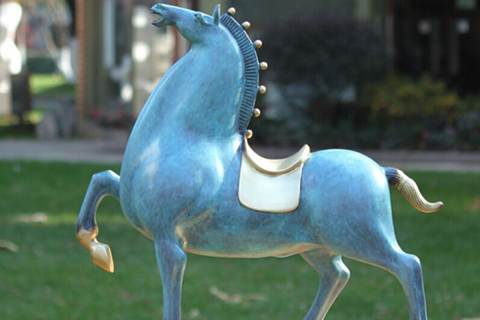 ITEM NO: BOKK-233
Material Casting bronze
Size life size or According to your request
Color Brown(other available color)
Techniques Exquisite casting,hand made
Payment: T/T, Credit, Western Union, Money gram,etc.
Bronze Chinese Tang Standing Horse Statue Detail:
This is a classic bronze Chinese tang standing horse statue design, which is different from the general bronze horse sculpture design. This bronze horse sculpture uses an abstract art form, making the design different from ordinary horse sculptures, and the color of the sculpture is also bright. The design is very unique and attracts people's attention.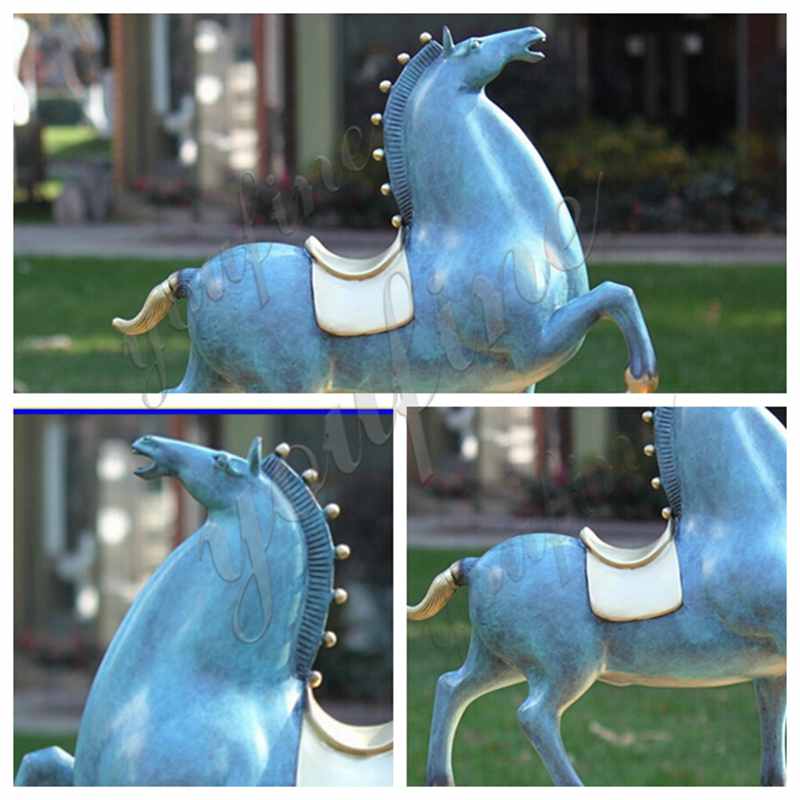 The History of Chinese Tang Standing Horse Statue:
The bronze Chinese tang standing horse is an iconic image of the ancient tombs of the Tang Dynasty in China. It was created in Tang Dynasty China firstly. In ancient China, Tang-style sculptures combined the sensibility of Indian and Persian art with the power of the Tang Empire itself. According to the Shanghai Museum: "The Tang Dynasty was one of the most glorious eras of ancient Chinese civilization. The sculptures of this period emphasized realism. As a result, various human statues show reasonable proportions and accurate appearance.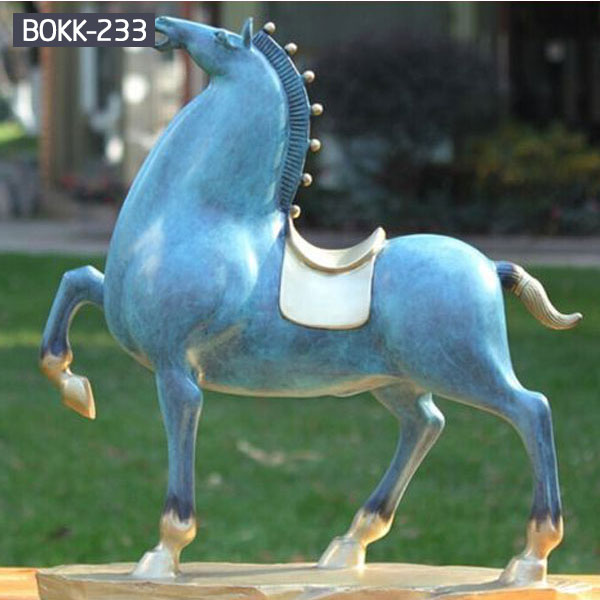 This Chinese tang standing horse statue is life size and fits in any outdoor garden or in your own home back garden. We use the traditional and ancient lost wax method to ensure all the details of the sculpture. When we make bronze sculptures, all the details are 100% hand modified and made by our experienced bronze carving masters. So you could fully trust the quality of our products.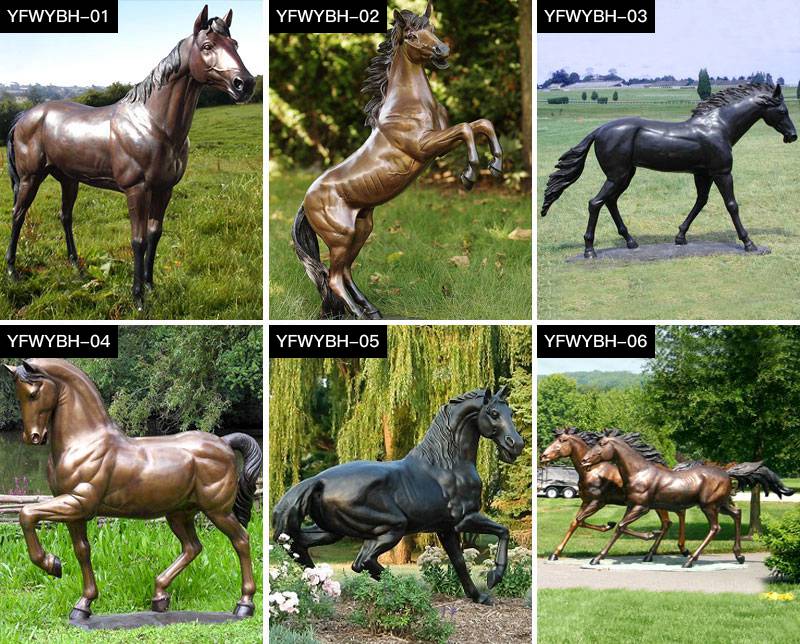 Why Choose You Fine Art Sculpture?
As a leading manufacturer of bronze sculpture with more than 35 years experience, you fine specialized in bronze horse of different style: life size bronze horse sculpture, antique bronze horse, bronze running horse, bronze standing horse, bronze jumping house,bronze flying horse,bronze horse with warrior, Chariot, etc. Available size is from 70cm to 18ocm or even more higher.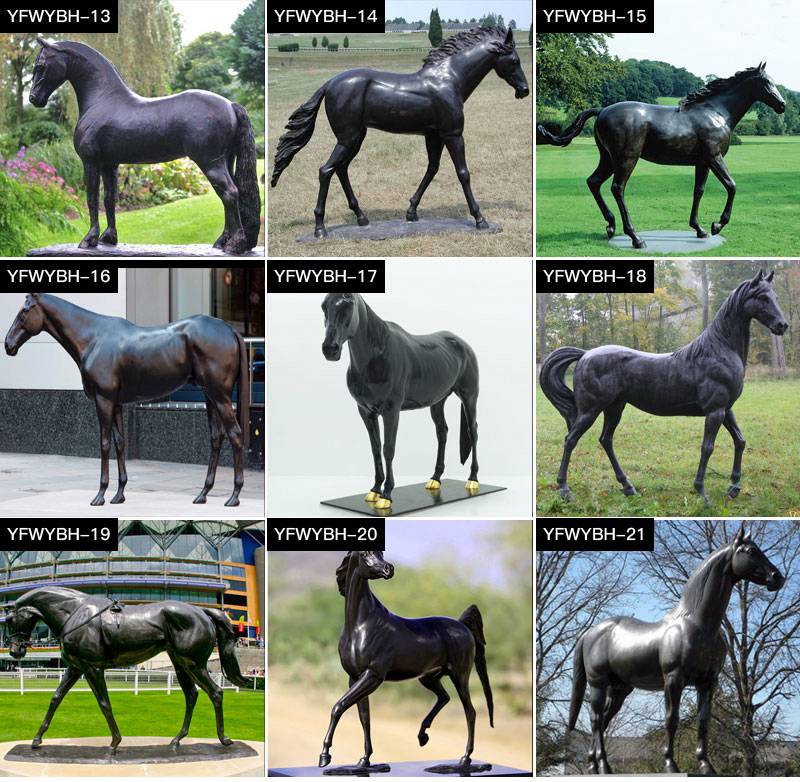 This bronze Chinese tang standing horse is life size, but at the same time we could also customize it according to your size or color requirements. If you want to know more about our sculpture, please feel free to contact us.